A Tollgate Review will help you determine if the goals in a DMAIC stage have been completed and whether you can move on to the next stage. A Six SigmaSix Sigma Definition: Six Sigma is a set of techniques and t... Learn More... Measure Tollgate Review is like a checkpoint at which the various team members meet with a project Champion and determine whether the work has been performed as indicated in the project plan and whether the objectives mentioned have been achieved.
Six Sigma Measure Tollgate Review
Has the Team Identified the Key Measures (Input's and Y's)?
Has a detailed Process Flow Chart/Map been developed to show Quick Wins (redundancies, LeanLEAN Definition LEAN is a production method aimed primarily ... Learn More... Improvements)?
Has the "Input Map" been developed?
How much time was spent on the development of the Input Map?
Is the team confident that they have identified most of KPIV's (Key Process

There are many ways to organize your lean six sigma processe...

Input Variables)?
Are the KPOV's (Key Process Output Variables) described in measurable terms?
What key measures identified indicate the performance of the business process (The Big Y's and Little Y's)?
What are the agreed upon definitions (specifications) of the high impact characteristics (CTQs), defect(s), unit(s), and opportunities that will figure into the process capabilityProcess capability is a statistical measure that measures th... Learn More... metrics?
Was the Measurement System and the Data Verified?
Has the team verified the stability and accuracyIn a set of measurements, accuracy is closeness of... Learn More... of the measurement process?
Was a gaugeA measurement systems analysis (MSA) is a thorough... Learn More... R&R conducted? If not, how was the Measurement System Verified?
Process Variation Displayed and Communicated
Has the team used control charts to display and communicate baselineA baseline measurement method, also known as "the before mea... Learn More... variation in the KPIV's?
Is there "Out of Control" situations? If so, how are they being dealt with?
Performance Baseline
What is the current process performance baseline?
How large is the gap between current performance and the customer-specified (goal) performance?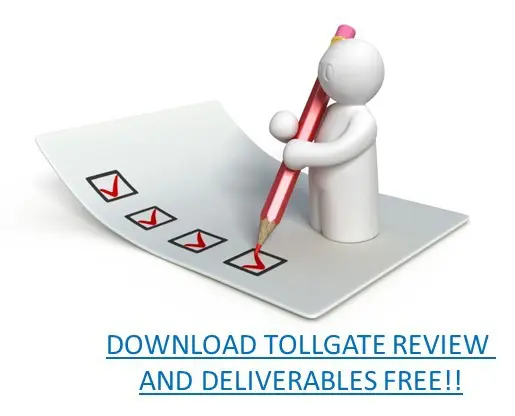 Related SSDSI Articles