Lean Six Sigma

Public Training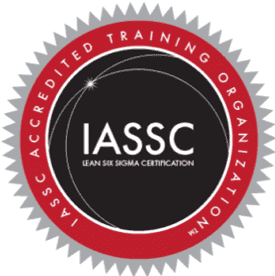 Lean Six Sigma

Public Training
"I took a public Lean Six Sigma Green Belt course in Atlanta, Georgia. In less than three months I completed my Green Belt project and earned my certification. I couldn't be more thankful to Kevin and his team. Though tough, it was well worth it. The class and project was a great experience that has really shown an immediate impact in our organization. If you are able to attend a course as a team I think the results will be tenfold the investment."
"Six Sigma Development Solutions, Inc. is absolutely the real deal! I have personally taken the LSSBB public training in Austin, Texas (I am in Washington, DC). I currently have LSSBB, but my emphasis was on LEAN and taking LSSBB course again has helped me to understand streamlining process not only by removing waste, but also by reducing variation with the use of statistics and statistical tools such as MiniTab.
The instructors are extremely knowledgeable and their practical experience of more than 20 years each has helped me make sense of the material that may seem otherwise overwhelming. They are  calm, detailed, patient, a wealth of knowledge, prepared, personable, reliable, and amazing practitioners.
Six Sigma Development Solutions has put together comprehensive tools for their participants – and if coupled with effort on your part, their is no way you will not be belted within 3-4 months. As an aspiring MBB, I have used his tools to train yellow belts for my company and its funny how now everyone wants to be a part of the LSS family. The process definitely work – its proven for sure!

Don't worry, you are in Great Company! ...