Description
The Lean Six Sigma SIPOC Diagram Online Training video is 30 minutes in length. After the video, as an assignment, you will be asked to complete the Critical Elements of the SIPOC Diagram. You can download the Lean Six Sigma SIPOC Diagram template at https://sixsigmadsi.com/product/six-sigma-root-cause-analysis-templates. There will be a quiz at the end of the module. Once the Course is completed and the exam is passed, you will be immediately awarded a Certificate of Completion.
The SIPOC is an Acronym for Supplier Input Process Output Customer. The SIPOC Diagram is one of the Most Important tools in a Lean and/or Six Sigma project. This tool will help the team identify whether they have focused on the right process. The SIPOC(R) will also help the team to understand who their Customers are and what are their Requirements
The SIPOC(R) helps us break down our process into External Inputs and their Suppliers; Process Steps; and Outputs, Customers and their Requirements. This diagram allows us to see the process from the 30,000 foot view.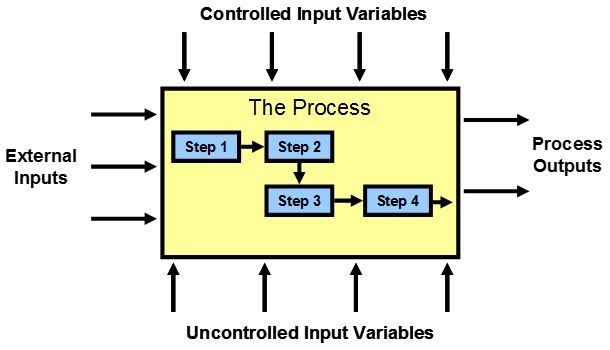 In our SIPOC Diagram Online Training we will use the example of Mowing a Lawn to describe the Diagram above. The Scope of "The Process" is inside of the box. The "External Inputs" (left of the box) are those things that have to be fed to the process in order for the process to work.
Register for the Course to Learn More…