Six Sigma Green Belt vs. Black Belt: What's the difference
Six SigmaSix Sigma Definition: Six Sigma is a set of techniques and t... Learn More... certifications can be a great way for you to increase your leadership skills and quality assurance skills. This will be a benefit to your company. We will explain the differences between the Six Sigma black and green belts and how you can get them.
Many people consider certification as a Green BeltThe Six Sigma Green Belt is a certificate that professionals... Learn More... or Black BeltSix Sigma Black Belt A Certified Six Sigma Black Belt can be... Learn More... the first step to becoming an expert in Six Sigma. Both allow professionals to take on larger roles in processThere are many ways to organize your lean six sigma processe... improvement.
They may be grouped as Green Belts or Black Belts but they have their own skills and roles in project teams. A certification can lead to better salaries and career prospects.
What is a Six Sigma Black Belt?
Six Sigma black belts are a levelStatistics level A statistics level is the value of input in... Learn More... of certification that indicates an individual's qualifications as well as their passing score on the Six Sigma blackbelt certification exam. Six Sigma black belts possess the knowledge and understanding of a green belt as well as a deeper understanding about Six Sigma. These people are often leaders in Six Sigma projects within the companies they work for. They mentor, train, and supervise Six Sigma professionals at the lower levels.
Six Sigma black belts are responsible for delegating responsibilities to green belts, and assigning them to specific projects. They then follow up with green belts and monitor the progress of different projects. Black belts also have to communicate with senior leaders on behalf of project teams. Six Sigma master black beltThe utmost level in the Six Sigma hierarchy is the Master Bl... Learn More... is the highest level of Six Sigma certification. Although master black belts may oversee Six Sigma black belts in certain instances, they are often independent.
What is a Six Sigma Green Belt?
Six Sigma green beltThe Six Sigma Green Belt is a certificate that professionals... Learn More... signifies that an individual has passed the Six Sigma greenbelt certification exam. They are able to solve quality problems, improve processes and analyze them using Six Sigma. An interest in professional development is demonstrated by a Six Sigma green belt.
Six Sigma green belts are responsible for managing individual Six Sigma projects. Black belts provide regular progress updates. Six Sigma green belts often contribute their efforts to data collectionData Collection Plan A data collection plan outlines how dat... Learn More... and analysis. Six Sigma green belts are able to supervise and train Six Sigma yellow Belts. To be able to assume more leadership roles within their companies, they may pursue black belt certification.
Levels in Six Sigma
Let's first look at the Six Sigma levels.
This is for beginners. For professionals with a working knowledge and understanding of Six Sigma methodology.
Yellow Belt This level is for professionals who are interested in Six Sigma principles. They will also learn how to create process maps in a project setting.
Green Belt- Six Sigma experts who are certified as Green Belts. Green Belt certification requires you to pass a multi-choice test.
Black Belt – This is the highest level for professionals who are skilled in Six Sigma tools and techniques. They are also able to lead project teams. Black Belt certification is earned after completing a Six Sigma project and passing an exam.
Master Black Belt This is the highest level of Six Sigma mastery. Master Black Belts are the highest level of Six Sigma mastery. They mentor Black Belts and can influence enterprise-wide projects. They must also pass a certification exam.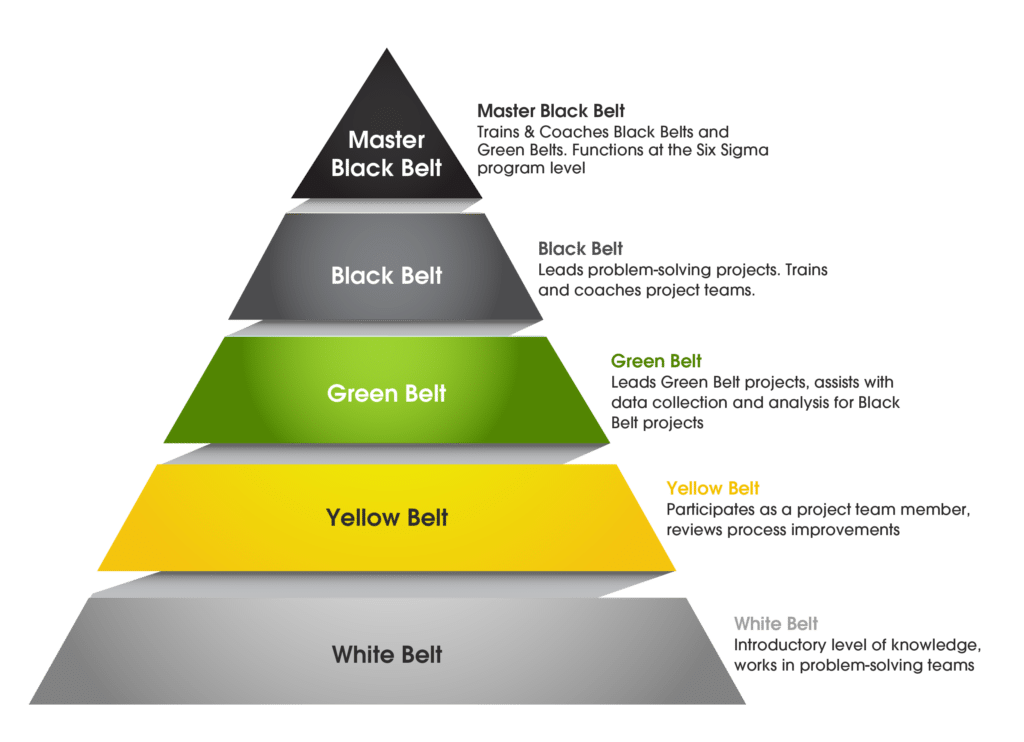 What do Green Belts Do?
Yellow Belt Training opens your eyes to Six Sigma. They learn how to collect data for projects. This is not an easy task.
Green Belts go on to the next level. Green Belts specialize in DMAICDMAIC is an abbreviation of the five improvement steps it co... Learn More... which is fundamental Six Sigma methodology.
DMAIC stands as:
Definition The process of defining a problem and presenting a case to solve it
Measure It is crucial to measure an organization's success and set goals.
Analyze, Sift data for issues like process redundancy
Enhance – Creating and implementing process improvement measures, as well as creating standards for measuring their effectiveness
Control –Adjusting new processes to ensure all goals are met
Many Green Belts work directly under the supervision of a Black Belt. They may also supervise Yellow Belts.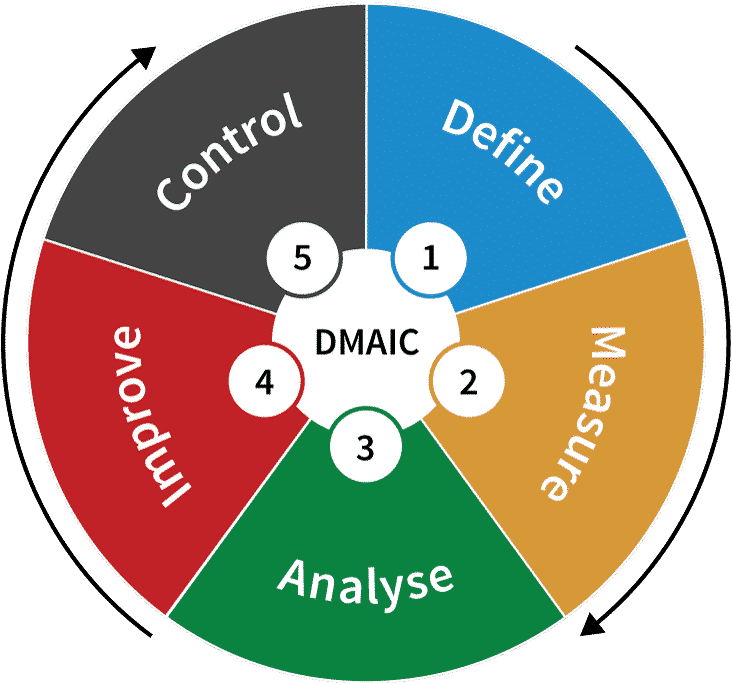 What do Black Belts Do?
Black Belts have the same Six Sigma expertise and techniques as Green Belts. They also have a better understanding of how Six Sigma methodology can help achieve business goals.
Green Belts analyze and collect data. Black Belts are usually full-time even though they might hold a lower rank (Green Belts included).
Black Belts play an important role in communication with executives. They generally act as the bridge between the project teamA project team level may consist of master black belts or gr... Learn More... and a company's leaders. This requires an ability to make strategic plans and find ways that a Six Sigma project will benefit those plans, as well as being able to put together reports that sum up the data findings of project teams.
Green Belts and Black Belts play key roles in accomplishing process improvement through Six Sigma. For those who wish to take on a higher-profile role in managing change at their organization, earning these Six Sigma belts can make the use of your skills and help you reach your career potential.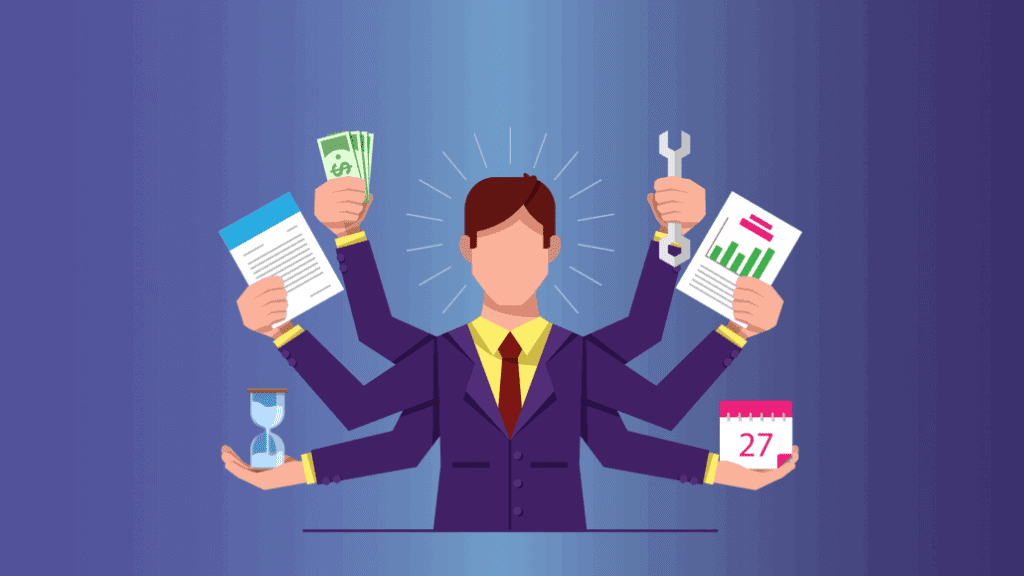 How to get Six Sigma Green and Black Belt Certifications
These steps will allow you to achieve both a Six Sigma green and black belt.
1. Choose your training program
Six Sigma certifications can only be obtained by completing a recognized training program. Two national organizations have strong reputations for quality certifications, the American Society for Quality for Six Sigma (ASQ) and the International Association of Six Sigma Certificate for Lean Six SigmaSix Sigma Definition: Six Sigma is a set of techniques and t... Learn More... (IASC). Accreditation is not required. It is essential to ensure that your training meets the standards.
Delivery Methods: In-person, online with live sessions and self-paced
Course length – Some courses last less than 2 days, while others can take up to a week
To be eligible for a grant, you will need to complete certain programs
2. Choose the Six Sigma belt you want to earn
Next, decide whether you want to become Six Sigma Black beltSix Sigma Black Belt A Certified Six Sigma Black Belt can be... Learn More... or green belt. These requirements include specific work experience, and the completion of a minimum amount of projects.
Green belt requirements are more strict than those for black belts. Master black belt requirements are more stringent than green belt requirements.
3. Pass your certification exam
The structure of your certification exam can vary depending on how you're studying Six Sigma and LeanLEAN Definition LEAN is a production method aimed primarily ... Learn More... Six Sigma. The test time limits can be between three and five hours, depending on which level you take.
Benefits in your career
Six Sigma Black and Green belts are a great way to improve your professional skills and help your company. These are some of the benefits that Six Sigma certification can bring to your company or organization:
Gain hands-on experience. You may be required to complete a project in real life if you are preparing for the Six Sigma exams or taking Six Sigma training.
You can become more valuable in other industries. Six Sigma training isn't limited to one industry. Six Sigma can help you become more valuable in all types of businesses.
Boost your qualifications. Six Sigma certifications may be desirable for hiring managers who are focused on quality controlWhat is Quality Control (QC), and why does it matter? A busi... Learn More....
Your chances of being promoted are increased Your Six Sigma belt is evidence that you have a certain level knowledge and capabilityCapability analysis is a method used to evaluate the perform... Learn More.... It also shows your leadership skills. These are factors that companies may use to select you over other applicants for promotions.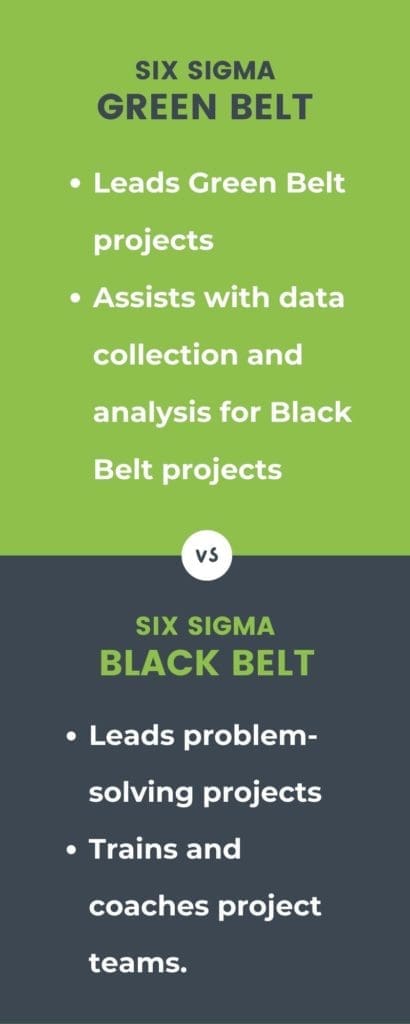 Which level is right for you?
Online is the best way to obtain a Six Sigma Certification. This is for many reasons, including cost, convenience, and time factors. Both you and your employer can benefit from Six Sigma Certification online. This is because employees can take the class from their desks at work or from home.
After you have chosen the best provider, your first decision is to determine which level of Certification will best suit your goals. The amount of knowledge offered is a major difference between the Six Sigma Black Belt, Green Belt and Yellow Belt. Students are provided with more information about Six Sigma Method because the Black Belt Certification is more complex and longer.
Both the Black Belt and Green Belt positions can be very difficult and require a lot of information. Although the Yellow Belt is not as intense, it is a great starting point for higher levels. Although it can be confusing, once students have gained real-world experience, the pieces of this puzzle will all fit together.
Related articles