Six Sigma Supply Chain Management
Six SigmaSix Sigma Definition: Six Sigma is a set of techniques and t... Learn More... Supply Chain Management in Lean ManufacturingLean manufacturing (also known as lean production, just-i... Learn More... can be a delicate task to test, as there are so many moving pieces that must work together perfectly. A seemingly insignificant adjustment can have far-reaching consequences across the entire production cycle. Lean Six SigmaSix Sigma Definition: Six Sigma is a set of techniques and t... Learn More... is a powerful tool. Six Sigma methods, combined with LeanLEAN Definition LEAN is a production method aimed primarily ... Learn More..., can help managers and quality control officers identify issues that might otherwise go unnoticed.
Each business is different. Adopting a prescribed approach can be risky for most. When it comes to Six Sigma and the successes of companies who have implemented the test method, it is tempting to declare the method the law of your land and begin tearing apart your supply chain. A well-intentioned project can fail if it is not supported by the right people, hasn't been properly adapted to your business, or doesn't have the proper expertise.
What is Supply Chain Management?
Supply Chain Management includes all steps necessary to convert raw materials into finished products. SCM is the management of the flow of goods and services. SCM involves streamlining supply-side operations to improve customer value and gain a competitive advantage.
How does Supply Chain Management Work?
Suppliers try to run and create supply chains as cost-effectively and efficiently as possible through supply chain management. Supply chains include all aspects of product development and production. They also cover the information systems needed to coordinate them.
Businesses can save money by streamlining their supply chains. They also speed up delivery to customers.
Five Stages of Supply Chain Management
SCM often begins with planning in order to achieve the best results. This involves matching supply with manufacturing and customer demands. It is important to consider the raw materials needed at each stage of production, the capabilities and limitations of the equipment, and the staffing requirements during the SCM process

There are many ways to organize your lean six sigma processe...

.
Sourcing: Good supplier relationships are essential for effective SCM procedures. Sourcing is the process of working with vendors to obtain the raw materials needed for manufacturing.
Manufacturing: The manufacturing processes can be divided further into sub-processes such as assembling, testing, and inspectionAudits are usually performed by an audit manager. They aim t... Learn More... or packaging. WasteMuda (無駄, on'yomi reading) is a&nbsp... Learn More... and other issues that can be managed during the manufacturing process are important to an organization. These issues could cause the company to change its original intention.
Delivering: A company must deliver its products to customers after production and sales. The distributionUsed for determining the confidence interval for means or fo... Learn More... process can be seen as an important part of the brand image since the customer hasn't yet had any contact with the product.
Returning: It is even worse when the customer returns a product due to a mistake made by the business. It is important that the business has all of the necessary tools to accurately receive and assign refunds for returned products.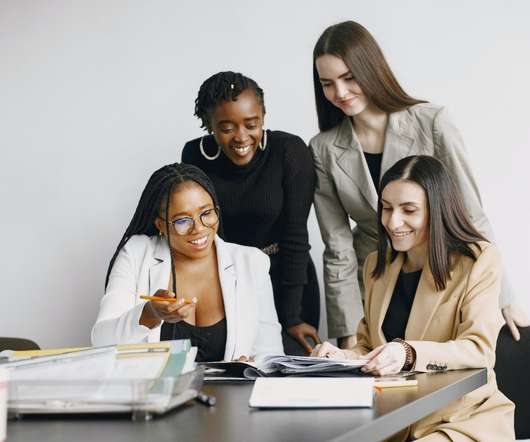 Different types of supply chain models
SCM is not the same for every company. Each company has its own SCM model, based on its goals, constraints, and benefits. Six key models can be used by businesses to guide their supply-chain management processes.
One of the most established supply chain models, the continuous flowDelivering the right value to your customers at the right mo... Learn More... model is best suited for sectors that are developed. The continuous flow model relies on a constant levelStatistics level A statistics level is the value of input in... Learn More... of demand from consumers and consistent production by a producer.
AgileLean agile allows teams to identify and eliminate waste whil... Learn More... strategy This model is best for companies that offer products to customers or that have an unexpected demand. This approach emphasizes adaptability, because a company may have a specific requirement at any time.
Fast Model: The model focuses on the rapid turnover of a product due to its short life cycle.
Flexible Model: Businesses affected by seasonality can benefit from the flexibility model.
Efficient model: Businesses that compete in industries with very slim profit margins can gain an advantage by optimizing supply chain management procedures.
Custom Model: If one of the above models does not meet your needs, you can always choose a customized model.
Lean Six Sigma in Supply Chain Management
The optimization of the supply chain is an ongoing challenge. This is as it should be. Businesses today must constantly look for more efficient processes and methods. Lean Six Sigma is a great framework to help you achieve this lean manufacturingLEAN Definition LEAN is a production method aimed primarily ... Learn More... goal. It combines the focus on defectA defect is a physical, functional, or aesthetic attrib... Learn More... prevention of Six Sigma and the emphasis on waste minimization and streamlining provided by Lean thinking.
Lean Six Sigma is used by companies all over the world to improve their supply chain test performance.
Reduce waste
Lean's central objective is to reduce the eight potential wastesMuda (無駄, on'yomi reading) is a&nbsp... Learn More... in a supply chain: defectsMuda (無駄, on'yomi reading) is a&nbsp... Learn More..., overproductions, waitingMuda (無駄, on'yomi reading) is a&nbsp... Learn More..., unutilized talent, and transportation. InventoryMuda (無駄, on'yomi reading) is a&nbsp... Learn More..., motionMuda (無駄, on'yomi reading) is a&nbsp... Learn More..., and extra processing are also included. What's important is the way supply chain analysts identify what is wasteful, and what's not. This distinction is made by Lean businesses based on a single variable: the value of the product to customers.
Lean businesses aim to produce the best product possible at the lowest price. This means that they use as few resources as possible and as efficiently as possible to get the product to the market. Waste is any part of the process which does not actively and directly support this goal. Combining the Six Sigma DMAICDMAIC is an abbreviation of the five improvement steps it co... Learn More.../DMADV method with the Lean approach can help identify wasteful elements and keep costs down for both the business as well as the customer.
Prevent defects
Six Sigma was developed originally to reduce manufacturing defects within acceptable tolerances. Six Sigma test analysis provides a wealth of information about quality control processes. This is invaluable for supply chain managers. DMAIC makes it easier to identify the root cause of defects and refine the production process in accordance.
Lean thinking also plays a part in this. Complex, convoluted, and time-consuming processes leave more room for errorStatistics error The dual dimension of error statistics is p... Learn More..., which can be human or technological. Processes can be streamlined and simplified by integrating the lean method with Six Sigma analyses. It means fewer defects which will help maintain quality standards.
Improve performance
Combining Lean with Six Sigma is the best way to optimize a supply chain test in lean manufacturing. These philosophies work together to focus on two important aspects of manufacturing, namely efficiency, and quality. The DMAIC/DMADV method offers a number of opportunities to improve processes, reduce waste, and solve problems. What is the result? A stronger bottom line.
Lean Six Sigma can help supply-chain managers make sure that their processes are not only defect-free but also focused on the customer. Businesses can achieve their goal of providing exceptional customer service by defining early in the DMAIC/DMADV processes their target audience and their needs. Each team member can focus on the end goal of making customers happy with their purchases.
Lean Six Sigma is a high-impact, valuable skill set because it focuses on both the customer and the process simultaneously. Businesses thrive when everyone works together to serve the customers.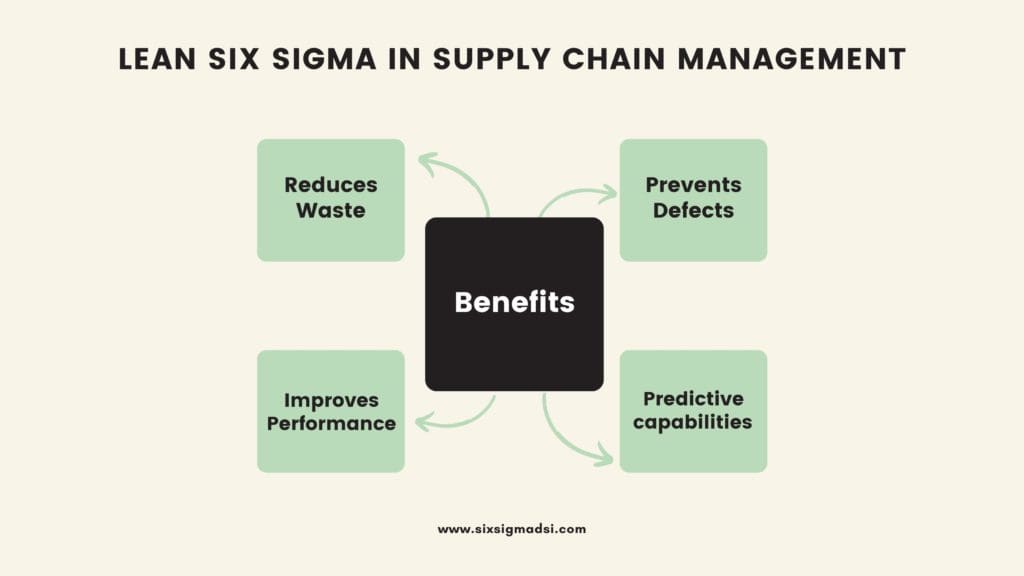 Six Sigma Supply Chain Management Benefits
Supply chain management offers many benefits, including increased revenue, improved brand perception, and competitive advantage. These include:
Improved supply chain visibility
Predictive capabilities and risk management
Product loss is reduced and inefficient processes are lessened
Quality improvements
Sustainability from an Environmental and societal perspective
Lower overhead
Benefits include improved cash flow, better logistics, and more efficient operations.
What is your experience with Lean Six Sigma in Supply Chain Management?
Leave a comment down below.
Related articles