Table of contents
Do we need a Continuous Improvement Department?
We post many questions to Social Media channels that fuel great discussions. The question of "should a company have a Continuous ProcessThere are many ways to organize your lean six sigma processe... and Quality Improvement Department/Manager" historically fuels great responses.
Here was the response:
Generally, the response to this question is: Continuous ImprovementContinuous improvement (or Kaizen) is a way to identify oppo... Learn More... (CIContinuous improvement (or Kaizen) is a way to identify oppo... Learn More...) is a "process" rather than a department and there should not be a separate Continuous Improvement Department. The response below is aligned with this school of thought.
"I think of Continuous Improvement as a process rather than a department. It's less about what department Continuous Improvement is in and more about how it's lead, staffed, and prioritized. Functional departments are supposed to provide us advantages in skill development, reporting lines, and economies of task scope. This is mostly true for business fundamentals (recurring activities/outputs). But when it comes to the Continuous Improvement process, this is really a set of temporary activities that produce a unique output. To be successful at CI requires more of a project organizational structure that's cross functional. So, my preference would be for CI projects to be identified as part of company-wide strategic planning. Within that framework projects will be selected. A sponsor and change agents with the appropriate skills and authority will be assigned (members of the Quality Department). The Change Agents then select cross functional team members."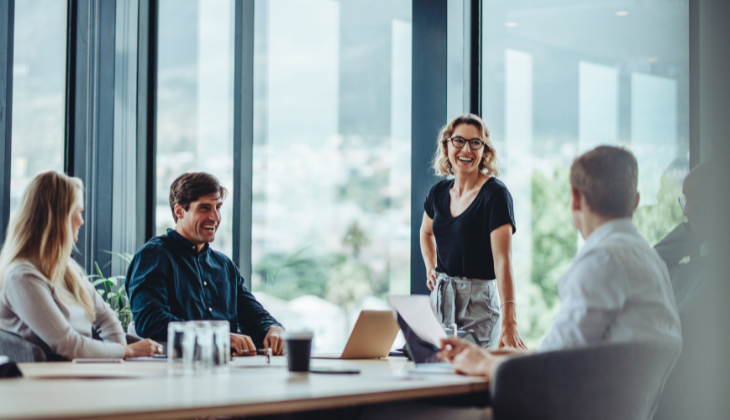 Our experience has taught us…
My colleagues and I have been a part of or lead several LeanLEAN Definition LEAN is a production method aimed primarily ... Learn More... and/or Six SigmaSix Sigma Definition: Six Sigma is a set of techniques and t... Learn More... implementations. Our experience has taught us: If there is not any management of the CI efforts, they will not sustain. CI is owned by everyone, and all have roles and responsibilities in the CI efforts. The following post by Forrest McCracken does an excellent job describing the role of a CI department:
Forrest McCracken
All members of all departments should be trained in the concepts of CI. Managers and select employees should be trained to a higher levelStatistics level A statistics level is the value of input in... Learn More... to implement CI efforts within their functional area. CI departments should train workers, track and report overall improvement goals and outcomes, and advise senior managers on CI strategy. They should also act as internal consultants to managers at all levels and help increase efficiency and quality of internal and external providers of goods and services. CI cannot be solely operated by one department. CI is a culture and a skill set that must be learned through study and practice by those that it affects the most, namely the lowest level managers and workers. Quality assurance departments should work with CI as a cross functional team and help CI capture trends, validate CI efforts, and identify improvement opportunities when real data flags a real problem. Building a good CI program is not easy but building one that causes more harm than good is quite simple.
What are your thoughts?
What are your thoughts? Should CI be managed as an entity working as internal consultants, teachers, and mentors to distribute Change Agents in all departments? Or should CI be a distributed role throughout the organization; not managed by one entity but managed by each of the functional groups or departments?
Related SSDSI Articles