Table of contents
Why Do We Need White Belt Training?
Lean Six SigmaSix Sigma Definition: Six Sigma is a set of techniques and t... Learn More... White Belt training, the basic levelStatistics level A statistics level is the value of input in... Learn More... of Six SigmaSix Sigma Definition: Six Sigma is a set of techniques and t... Learn More... certification, provides information about basic concepts and Six Sigma. White Belts are able to help with organizational change management and can participate in local problem-solving groups that support projects. Professionals can also earn Six Sigma Green or Black BeltSix Sigma Black Belt A Certified Six Sigma Black Belt can be... Learn More... certifications, which can lead to higher belt ranks.
Why Do White Belt Training?
In the deployment of LeanLEAN Definition LEAN is a production method aimed primarily ... Learn More... Six Sigma, one of the most important steps is the training of White Belts.
A question that I often get is "Who are the White Belts in an organization?"
A White Belt should be every employee within the scope of the implementation. If the scope is to deploy Lean Six Sigma in just a facility or department, then all employees within that facility or department need to have White Belt training.
Another common question I get is "Why do we need White Belt Training?"
My first thought is to answer "to educate the masses" but that is not the Root Cause of why we need White Belt Training in a Deployment of Lean Six Sigma. The Root Cause is to Reduce Fear. Educating the workforce about the purpose of the Deployment is critical.

When an organization starts to implement Lean Six Sigma, the masses will inherently be fearful. You will have employees that have been a part of failed deployments at other organizations, or they just don't know what the purpose of the deployment is and therefore will be fearful of any change implemented by the deployment.
These employees can poison the well with experiences of massive workforce reduction as a result of Lean Six Sigma. If your goal is to "Cut Heads" by deploying Lean Six Sigma, you will invariably promote the same negativity and your deployment will fail.
The White Belt Course is not one that should be taken lightly. If you cannot sell the deployment to the masses, it will fail. If you do not have a well-developed course that is interactive and full of games, simulations, and other learning materials, then you will lose your audience.
The purpose of the White Belt course is to educate but it is also to excite!
Our Lean Six Sigma White Belt training is a 4-hour interactive workshop. It is full of games, simulations, and activities that won't let you sit down for long. We have the options of live in-person delivery at your facility; virtually via Microsoft TEAMS or Zoom; or a Hybrid of both live in-person and virtual.
SSDSI's goal is to use the White Belt course to get the employees excited about the deployment! We give them a forumDefine Brainstorming Imagine that you are faced with a task ... Learn More... to voice their fears in class. By the end of the 4-hour workshop, the employees leave excited and energized. We always warn the deployment leaders that once the White Belts have been trained, they are going to expect some action!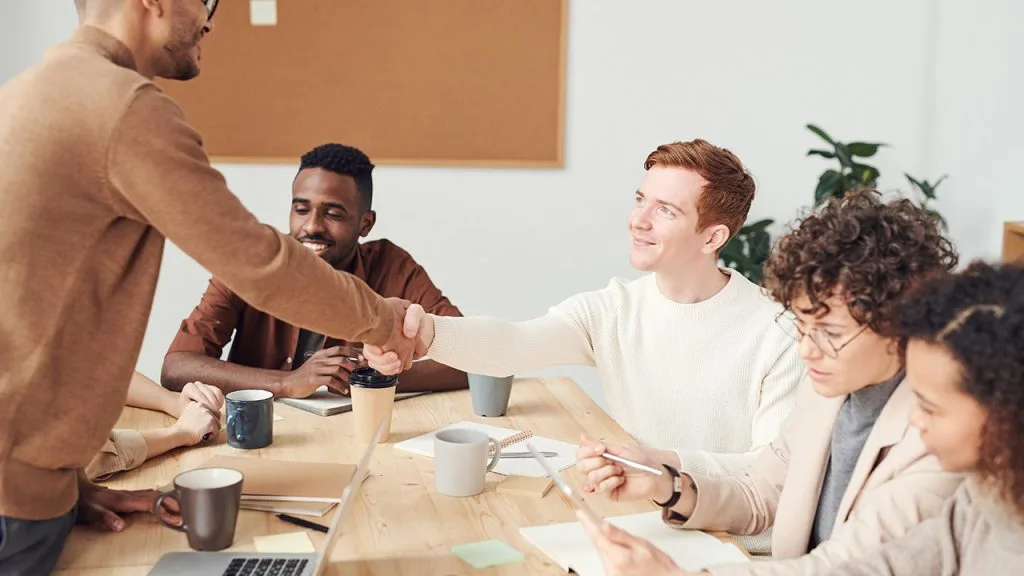 Potential Candidates for a Lean Six Sigma White Belt
Lean Six Sigma professionals can start with Lean Six Sigma White Belt certification training. This training is best for those who are new to Lean Six Sigma and wish to learn more about it and its potential impact on an organization. The following candidates can benefit from the training:
Managers may be interested in the Lean Six Sigma methodology.
Professionals who wish to implement basic LEAN practices within their organizations.
Leaders who recognize the importance of quality improvements.
Candidates are interested in learning the basics of Lean Six Sigma.
Lean Six Sigma-focused employees work in an organization.
Anyone who wants to learn the best Lean Six Sigma methodologies and principles.
An employee can gain basic knowledge of Lean Six Sigma through a White Belt certification. The certification and training can be completed quickly by professionals.
What is the expected salary range?
The salary rangeIn statistics, the range of a set of data is the differenc... Learn More... of a White belt is estimated in the United States to be $40,000 – $80,000 USD depending on location.
Related SSDSI Articles