What is Six Sigma?
Companies need efficient processes regardless of their industry to finish projects and remain relevant. You might think that your project management goals do not fit into a LeanLEAN Definition LEAN is a production method aimed primarily ... Learn More... Six (6) Sigma Green BeltThe Six Sigma Green Belt is a certificate that professionals... Learn More... belt colors certification. You and your team can benefit from the efficiency boost that a Six SigmaSix Sigma Definition: Six Sigma is a set of techniques and t... Learn More... mentality can bring. Find out more by reading on.
Six Sigma is an organizational methodology that seeks to improve processes and reduce errors and wasteMuda (無駄, on'yomi reading) is a&nbsp... Learn More.... It also aims at increasing customer satisfaction. Six Sigma is a business methodology that uses data and statistical analysis to reduce mistakes and maximize value for any processThere are many ways to organize your lean six sigma processe... in a company, from management to manufacturing.
What is the Six Sigma Methodology?
If your notes from business school on Six Sigma are (understandably!) blurred, Six Sigma is the methodology used to identify and fix the weak points of a process that hinder efficiency or result in more mistakes than ideal.
Six Sigma is a term that refers specifically to reducing manufacturing defectsMuda (無駄, on'yomi reading) is a&nbsp... Learn More... from more than 3,4 per million units to less than 3.
Six Sigma has been useful for many years in the manufacturing industry, but it is now being used by a wide rangeIn statistics, the range of a set of data is the differenc... Learn More... of businesses, including Amazon, Xerox, and Bank of America, to improve efficiency.
Visualizing the journey of your product from conception to the customer's hand can help you identify ways to improve efficiency and quality. This is what Six Sigma is all about.
Six Sigma Methodologies
After you've decided that Six Sigma is the right approach for your project there are two sub-methodologies that differ slightly. This allows businesses to customize the Six Sigma approach according to their industry and project. Both have the same goal, which is to improve processes. However, each has a more specialized method.
DMAIC
DMAICDMAIC is an abbreviation of the five improvement steps it co... Learn More... is best used to improve an existing business process.
Define Identifying the Need.
Measurement: Assess the current process.
Analyze Use data in order to evaluate the current processes and find out where defects are or where areas for improvement exist.
Improve: Make changes and improve your process to help you achieve your goals.
Control: Create a system that will keep the process improved, while anticipating future roadblocks.
DMADV
DMADVDMADV is an acronym that stands for Define, Measure, Analyze... Learn More... is best used to plan a process that does not yet exist. For example, creating a product or improving customer relationships.
DefineEstablish client or customer needs.
Measure: Data can be used to evaluate customer needs, the response to a service or product, and its capabilities.
Analyze Review data and use this information to create new goals or designs to meet client or customer needs.
Design Based on the findings, create a product, a service, or a process that better addresses customer needs.
Verify Test the design, and then either deliver it to your client or create a plan to track its effectiveness and success in meeting customer needs.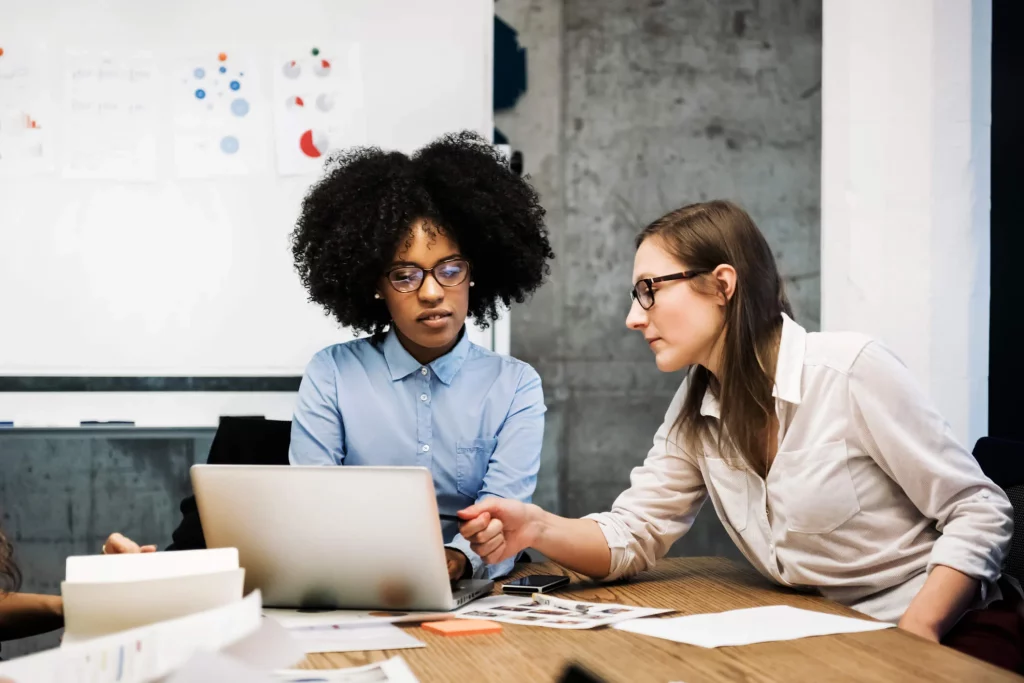 Six Sigma and Project Management
You may have your own method of organizing a project, managing it, and completing its stages. As a manager, you are unlikely to want to change something that's not broken. Six Sigma's rigorous methodology can help you succeed, even if only some elements are adopted in project management.
Organize your team to achieve success: Six Sigma is effective because it emphasizes organization right from the beginning. Many projects fail because of organizational problems that date back to their inception, not due to poor goals or errors by contributors. You may not have Black BeltSix Sigma Black Belt A Certified Six Sigma Black Belt can be... Learn More... leaders or Green Belt and Yellow Belt members on your team, but you can still use the same concept to ensure that you have strong, experienced leadership, and clearly defined roles in order to avoid conflict and lack of the right skills to complete the project.
Use DMAIC or DMADV to manage your projects: The project management process is itself a process. The steps you take to ensure that a project is successful all form part of an overall process that can always be improved. You may discover areas of improvement and weaknesses that you were not aware of if you do a DMAIC assessment of your project management style. If your plan differs from DMAIC or DMADV you will still benefit from Six Sigma because of its emphasis on clearly defined steps, and an empirical, concrete approach.
Measure, analyze, and find gaps. Six Sigma has its roots in manufacturing. But that shouldn't stop you from implementing the methodology to reduce and eliminate mistakes. Don't assume that your team can understand unexpected failures. A scientific, Six Sigma-inspired approach can help you find gaps in your process.
Use data to get a better picture. Even though your team may have already achieved its goals, Six Sigma's easy-to-follow steps can help you use data more effectively.
You can achieve greater consistency and efficiency by adapting this methodology to your current workflow.
The Six Sigma Certification
Six Sigma certification is a way to ensure that you are a professional who has a set of skills, and a levelStatistics level A statistics level is the value of input in... Learn More... of knowledge in Six Sigma methodology. Six Sigma certification can be obtained online or at a business college.
Six Sigma certification has many benefits for a business, including compliance, increased performance, and of course, reduced waste and errors. Employees may benefit from a higher salary, better job opportunities, enhanced leadership skills, and portable competencies that can be easily transferred between jobs.
The Six Sigma Belt Level Colors
Lean Six SigmaSix Sigma Definition: Six Sigma is a set of techniques and t... Learn More... certification levels are organized according to belt colors. This is similar to karate and shows the different levels of training and expertise that a Six Sigma professional may have received.
Six Sigma certification is available at different levels.
White belt: Having only an introduction to Six Sigma concepts, this is the base of recruitment for future Yellow and Green Belts. They help with simple Six Sigma tasks.
Yellow Belt: They are trained in the basic Six Sigma methodology and participate as team members in Green and Black Belt projects.
Green Belt: Trained to solve the majority of process problems, Green Belts assist Black Belt projects through data collection and analysis. Sometimes they lead simpler six sigma project management themselves. Green Belts are commonly tied in with project management efforts.
Black Belts: These experts are the most highly-trained in Six Sigma and they mentor, coach, and lead Six Sigma teams.
Master black beltThe utmost level in the Six Sigma hierarchy is the Master Bl... Learn More...: They are the Six Sigma experts and teachers in-house. They train lower-level Belts. They also manage the Six Sigma program's strategy.
Six Sigma is based on strong leadership. Moreover, everyone in the company must understand and be committed to the effort. This is especially true for top management. You can decide as a project manager if this structure is appropriate for your organization or project goals.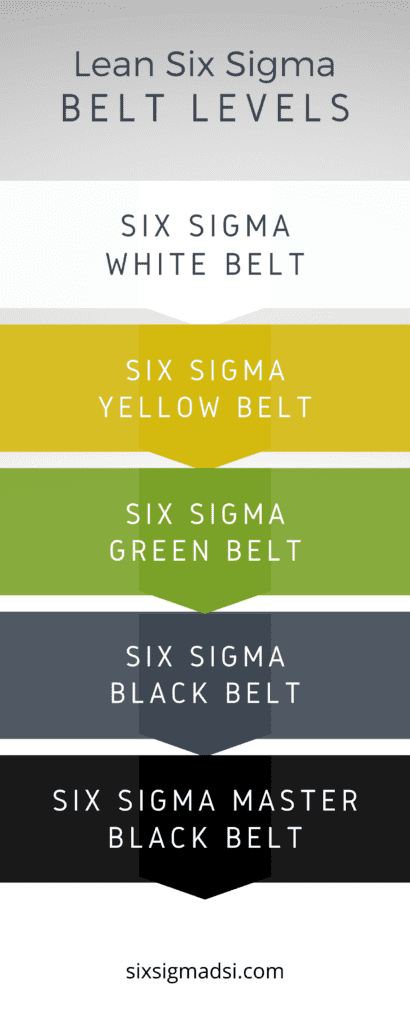 Leave a comment down below. We can help!
Related articles