Top 5 Best Lean Six Sigma Software
Lean Six SigmaSix Sigma Definition: Six Sigma is a set of techniques and t... Learn More... Software programs allows you to perform LeanLEAN Definition LEAN is a production method aimed primarily ... Learn More... Six SigmaSix Sigma Definition: Six Sigma is a set of techniques and t... Learn More... training practices and reviews on a regular basis. Lean Six Sigma software is expected to lead and control to increased productivity, standardized operations, and improved efficiency. Any business that wants to improve its processes can use it.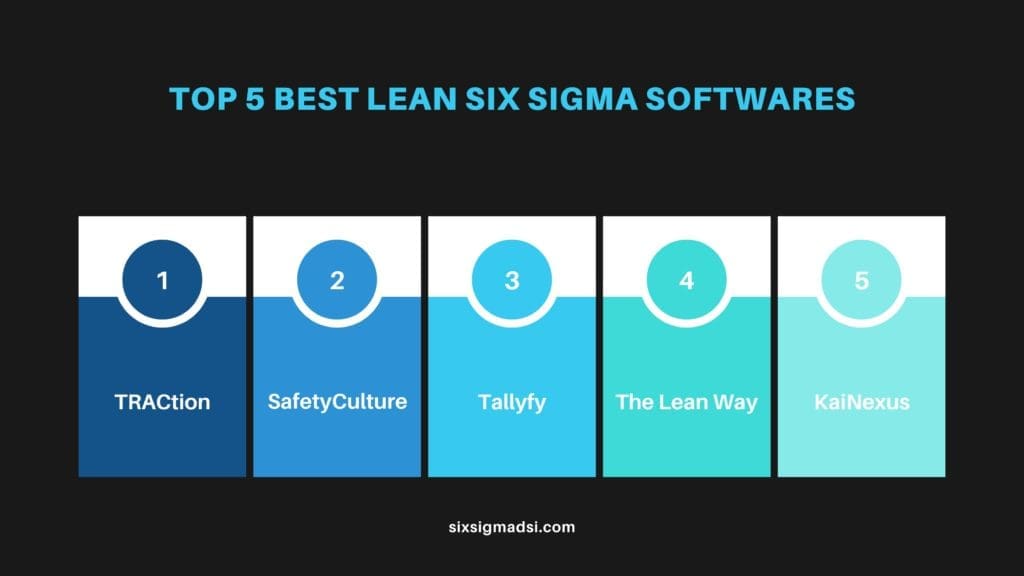 1. TRACtion
TRACtion, a Lean Six Sigma software program for project management, is a cloud solution designed to assist organizations in driving processThere are many ways to organize your lean six sigma processe... improvement, workflow management, and providing just-in-time support to project teams. This app is best used for managing complex projects.
Features:
Project management and execution that is seamless
Real-time data visualization with multiple charts and graphs
Reporting that is flexible and powerful
Project Selection Tools
Support for critical coaching
2. SafetyCulture
SafetyCulture helps your business to streamline workflows and standardize processes. It also solves logistics issues by eliminating paper inspectionAudits are usually performed by an audit manager. They aim t... Learn More... records. SafetyCulture Lean Six Sigma Software makes the Lean Six Sigma Control Method easy to understand and use. You can change and improve processes quickly with its user-friendly interface. This app is ideal for teams from all industries and sizes of business.
Features:
Export, visualize, and compare relevant Lean Six Sigma Data using the SafetyCulture Exporter reviews. Powerful integrations like Tableau and PowerBI will allow you to access project management data, worker data, and your overall Quality Management insights all in one place.
Use the Lean Six Sigma free app to capture issues in real time and monitor them. Your quality managers and staff can provide evidence such as photos, videos, and other media.
Use the Drawing Field feature to better visualize how employees should do their jobs, reducing process variations and improving Quality ControlWhat is Quality Control (QC), and why does it matter? A busi... Learn More...
Use smart, customizable check-lists to conduct process audits and templates for standard checks
Create and automate logical workflows for assigning corrective and preventive actions, such as scheduling inspections.
3. Tallyfy
Tallyfy is primarily used as a tool for workflow management and process automation. It also works as Lean Six Sigma software. This allows project teams to automate and capture every process within the organization, without having to go through complicated methods and time-consuming steps. This app is ideal for companies with both internal and external teams.
Features:
Automated workflow, approvals, and handovers
Real-time Process Status Tracking
Integrations of CRM and identity based on API-first
Form fields that are structured to make data more usable and organized
Documentation for Process
4. The Lean Way
The Lean Way empowers organizations to continually improve their processes and quality of work by applying for Lean Six Sigma control reviews and harnessing the powerPower and sample size The power and sample size estimates ar... Learn More... and improvement potential of the organization using innovative software solutions.
Features:
Charts and figures with custom data and widgets
Knowledge wall
Improve your tool
Customized boards for public and private workspaces
Mobile access
5. KaiNexus
KaiNexus is a Lean Six Sigma software that focuses on three main goals: Unify Scale and Support. Lean Six Sigma software offers comprehensive features that help organizations in all industries to control, create, spread, and sustain improvement cultures. This app can be used to manage the continuous improvementContinuous improvement (or Kaizen) is a way to identify oppo... Learn More... efforts of an organization.
Features:
Customizable Submission Forms
Data visualization
Reporting capabilities enhanced
Cross-functional Collaboration
Project management and improvements streamlined
Benefits of Using a Lean Six Sigma Software
The majority of Lean Six Sigma training tools are confusing and overly complex, which leads to employees feeling intimidated by the Lean Six Sigma methodology in general. It is important that an organization understands its goals and needs to choose the best platform for managing tasks, systems, and projects using Lean Six Sigma reviews. Lean Six Sigma software can be optimized to maximize its smart features and functionality. This will improve efficiency and productivity across the board.
Lean Six Sigma software can also provide organizations with the following benefits.
1. Create Custom Lean Six Sigma Templates
You can create your own Lean Six Sigma template using the template editor of the software. Some Lean Six Sigma solutions offer several templates already created that you are free to use. You can add different response types to templates including multiple-choice questions, logic fields, and files.
2. Find Waste and Variation Sources Easily
Lean Six Sigma software helps you spot patterns and trends so you can quickly fix inefficiencies. View common failures across departments, facilities, and processes. Confer with your colleagues to understand why the problem happened.
3. Take Action on Analytics to Maximize Efficiency
The software can combine data and action into a powerful dashboard. In your templates, you can create scoring systems to display their averages as percentages and graphs. You can create actions for every issue you find and enter the due date, the status, and the priority to have it appear in your dashboard.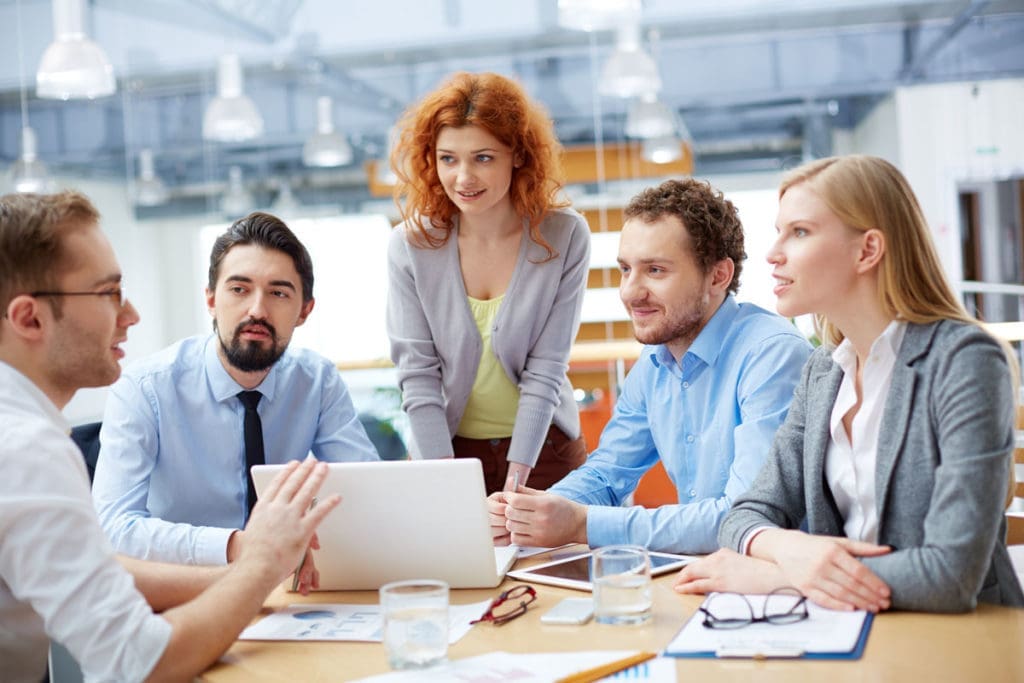 How to Choose the Best Lean Six Sigma Software For You
Top Lean Six Sigma Software must include these features to help you select:
Smart Forms: Create unlimited smart forms and convert existing paper forms into digital templates.
Inspections Complete inspections anywhere, at any time using a Lean Six Sigma program.
Fast reporting– Detailed inspection reports can help solve problems faster.
Insights & Analysis – Transform your Lean Six Sigma Data into actionable insights.
Integrations – Connect to other business software such as Tableau and Sharepoint.
Workflow Automating – Automate boring tasks, from scheduling inspections to sharing reports.
Applying Lean Six Sigma with Software Tools
Collect consistent data
You must first understand your processes before you can begin to improve them. To do this you will need data. Although gathering and organizing data is time-consuming, this step is essential because data forms the basis of Lean Six Sigma control reviews.
This does not mean you need to start completely from scratch. You can convert your existing documents that document your business processes into digital files if you have them on paper.
Audits are a good way to start if you don't have valid records. Audits are available in many forms for different industries. Audits are usually performed by a third party to determine if a company is in compliance with regulations and standards. However, companies can also perform their own internal audits.
Pinpoint Problem Areas
Once you have gathered all of your data, you can start identifying the areas or phases in which problems are most common. Be aware that this step is only as effective as your platform for raising issues. If your employees don't raise issues on a daily basis, neither you nor the manager will be able to see or recognize that there is a problem.
Embrace Teamwork
Forming a cross-functional group is essential for businesses that want to implement Lean Six Sigma fully and not simply apply its principles. This may not be required for small businesses with an integrated workforce but is essential for large enterprises with separate departments.
You need to make sure that each department has a representative who is knowledgeable about Lean Six Sigma. This person should be familiar with the current and previous processes used by the department and possess good communication and coordination abilities.
Grow with Change
This last step focuses on attitude and actions. While earlier steps examined the effectiveness of your operation by analyzing processes, the final step focuses both on attitude and action. It's important that you, your staff, and their managers have a positive, open-minded, and eager-to-learn attitude for Lean Six Sigma training. Why? If you can handle change successfully, it will lead to innovation.
While having the right attitude can be a great start, it will only take you so far. If you don't execute your ideas and intentions well, the impact will be minimal. You may have great intentions, but if the execution is poor, you are only improving a small portion of the process. It's important to convert any problems you encounter while working with Lean Six Sigma to practical actions that can be changed.
Do you know any other Lean Six Sigma Software that we didn't mention?
Mention them in the comments below!
Related articles