Lean Six Sigma Certification Programs
Denver, Colorado
Master Black Belt Mentors
We are an Accredited Training Organization with the IASSC
Certified as an an Accredited Training Organization with the International Association of Six Sigma Certification (IASSC) "The IASSC Accredited Training Organization (ATO) designation validates Six Sigma Development Solutions, Inc. has demonstrated adequate management systems, courseware with a high degree of correlation to the subject matter contained in the IASSC Bodies of Knowledge, delivery schema consistent with such content and highly qualified instructors."
Lean Six Sigma Training Denver Colorado
Our Lean Six Sigma Training Denver courses are full of Games, Videos, Simulations and other active learning. We will be using simulations to learn the Importance of Statistics and Data when Solving a Process problem. You will learn Powerful Root Cause Analysis Tools. We will be using Minitab as a statistical analysis tool throughout the course. The Instructors will keep you engaged and excited! At the end of the course, the Master Black Belt Instructor will give you the tools to quickly and effectively complete your Lean and/or Six Sigma Certification Project.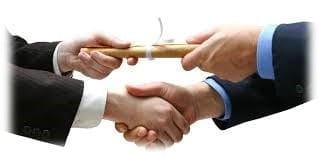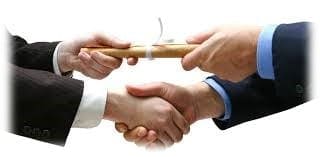 Our Lean Six Sigma Training Denver Courses align with the IASSC and ASQ Body of Knowledge. These courses will prepare you for the ASQ CSSGB, CSSBB and the Lean Bronze Certification. Our Lean Six Sigma Training Denver courses will also prepare you for the IASSC tests.
We Will Help You Before, During and After the Course to Complete Your Certification Project
Before the course: Our Master Black Belt Instructors will help you to identify a project that will help you to effectively learn the tools and methodologies and earn your Certification in less than three months.
After the Course: Our SSDSI Master Black Belts will be available to Mentor you through each stage of your project. Our goal is to help you learn quickly (within 3 months) and effectively.
These tools are included to help you complete your Certification Project:
A Tollgate (Checklist) and a Well Defined Flowchart for Project Completion.
An SSDSI Master Black Belt to mentor you through your complete Certification project cycle.
A PowerPoint Template with Detailed Instructions on how to Complete your Final Project Presentation
A Customized plan and roadmap of how to complete your individual project within three months.
Our Lean and Six Sigma Training Denver Courses are held at the Courtyard Marriott near Denver's Airport, just a Short Drive from Downtown Denver.
Courtyard Marriott near Denver's Airport
6901 Tower Road Denver Colorado 80249
To Book a Room: (303) 371-0300
The Courtyard Denver Airport hotel offers convenience and comfort less than 30 minutes from downtown, world-class shopping and the Denver Museum of Nature & Science. Our hotel is a short drive to Coors Field, Sports Authority Field at Mile High, Aurora and Brighton.
Denver International Airport (DEN) is 6 miles away, and we provide 24-hour complimentary shuttle service to the transportation hub. Our DEN airport hotel features a state-of-the-art lobby with flexible spaces to enjoy free Wi-Fi, get the latest news and weather reports and meet friends or colleagues.
The Bistro – Eat. Drink. Connect raises the standard for Mile High hotel meals with fresh offerings and Starbucks drinks. Unwind in well-appointed rooms with luxury bedding and high-tech amenities. Our fitness center boasts LifeFitness equipment, with an indoor pool and hot tub available.
If you purchased your class on CourseHorse, then our cancellation policy applies to your purchase. If you need help cancelling or have any questions, please visit CourseHorse (link: https://coursehorse.com/denver).
[schema type="product" name="Lean Six Sigma Certification Courses in Denver Colorado" single_rating="4.83″ agg_rating="1325″ ]