Lean Six Sigma Training for Healthcare Organizations
Master Black Belt Mentors
We are an Accredited Training Organization with the IASSC
Certified as an Accredited Training Organization with the International Association of Six SigmaSix Sigma Definition: Six Sigma is a set of techniques and t... Learn More... Certification (IASSC).
"The IASSC Accredited Training Organization (ATO) designation validates Six Sigma Development Solutions, Inc. has demonstrated adequate management systems, courseware with a high degree of correlation to the subject matter contained in the IASSC Bodies of Knowledge, delivery schema consistent with such content and highly qualified instructors."
We Provide Onsite Training and Deployment for Healthcare Organizations

SSDSI will come to your site to train for your choice of the Lean Six SigmaSix Sigma Definition: Six Sigma is a set of techniques and t... Learn More... Healthcare Certification Levels. Onsite training is more cost effective than open enrollment training when training larger groups (more than 5) of team members.
Benefits of Lean Six Sigma Healthcare Onsite Training:
The Training is focused on Your Opportunities
SSDSI uses your opportunities in class (vs. generic examples)
You will get the experience of a seasoned LeanLEAN Definition LEAN is a production method aimed primarily ... Learn More... and Six SigmaSix Sigma Definition: Six Sigma is a set of techniques and t... Learn More... Master Black BeltThe utmost level in the Six Sigma hierarchy is the Master Bl... Learn More... who will help mentor you while completing your Lean and Six Sigma Project
You can train up to 20 employees for one fixed cost (this cost includes courseware and the instructors travel & lodging)
Our courses are full of games, simulations, and active learning to help the adult learner
SSDSI can customize the training to meet your companies particular training needs
How Six Sigma Development Solutions, Inc. applies our knowledge to give you a Continuously Improving Lean Six Sigma Healthcare deployment experience:
"Building the Plan": We work with your leadership to tailor the best strategy at aligning the Lean and Six Sigma Implementation with organizational goals
Deploy through strategic small scale implementations (deployment waves) built into a long term deployment plan
Each deployment wave provides excitement in the organization as "Quick Wins" help build momentum
Each wave continuously improves the deployment effectiveness as the new culture is embedded in the organization
This deployment model is less of a financial burden to the organization
Each wave is prioritized with projects that will provide quick ROI
These projects help to fund the implementation wave
What are the Tangible Benefits of Six Sigma Development Solutions, Inc. Lean Six Sigma Healthcare Deployment Model?
Historically 180 day return on Wave #1 deployment investment
Continuous ImprovementContinuous improvement (or Kaizen) is a way to identify oppo... Learn More... projects in each wave are prioritized to fund the implementation with 180 day turn-around in the first 24 months
What have we learned over our 15+ years of Lean Six Sigma Healthcare deployment experience?
"Big Bang" Implementations focused on large scale training and deploying projects to each Change AgentA change agent encourages and facilitates change within an o... Learn More... tend to fail
These Implementations are often too resource intensive
This deployment model leads to dissatisfaction in mid and floor levelStatistics level A statistics level is the value of input in... Learn More... management because of interference with production expectancy
Training a large pool of Change Agents and giving them each a Continuous Improvement project chokes the organization
More time is spent on Continuous Improvement efforts which impedes creating the product or service
Lengthy and complex Change Agent training leads to:
Low (>30%) projects completion rate (it is difficult to retain the amount and complexity of the trainings)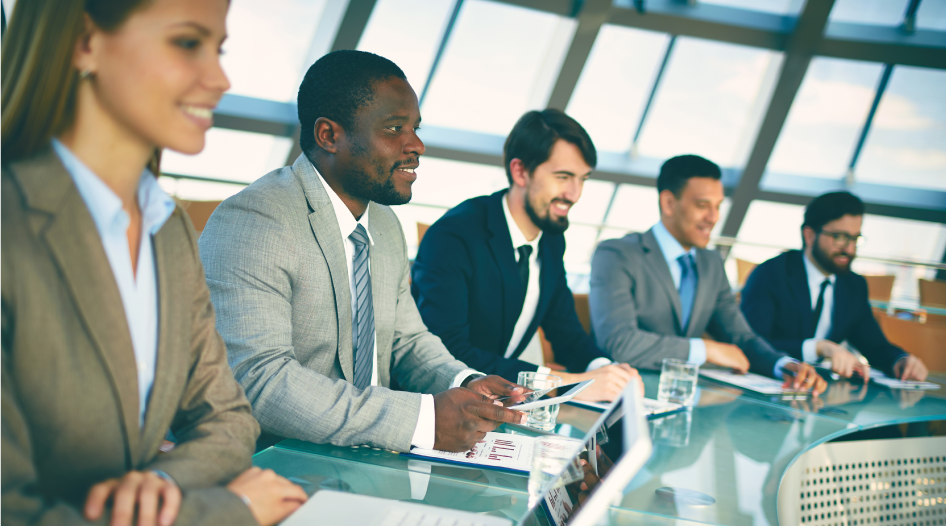 I thoroughly enjoyed Lean Six Sigma Training from SSDSI's Instructors.
Their background and knowledge of the Lean and Six Sigma methodologies are in-depth and comprehensive.
While being very professional and attentive to the needs of the class, they make the time enjoyable by using real life examples and humor during the Lean Six Sigma Training.
Their style of instruction is very clear and concise.
When needed, they are able to explain the concepts using a variety of examples which help the students comprehend and relate to the materials presented.
If I was an owner of a business, not only would I utilize him in training employees in Six Sigma and Lean but would also seek his consulting expertise to ensure the business was running efficiently and effectively
Don't worry, you are in great company!